Warheads Miniatures
Warheads Medieval Tales:

Adventures With a Different Perspective
Warheads: Medieval Tales is a fast and fun two player 28mm tabletop game for players of all ages and abilities. It tells the story of Hugo of Deangard and his bitter rival Gui le Batard, as they gather followers to fight each other and go on amazing quests.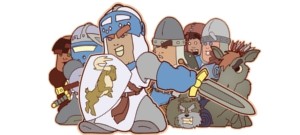 The rules are fast and easy to learn, and they build over the lifetime of the game, so you don't have to learn everything before you start. Warheads: Medieval Tales blends the best of story driven role-playing and tabletop wargaming.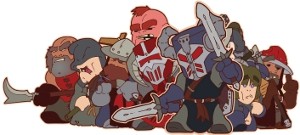 More info and gamerules can be found here.